About Us
Animal Care Hospital of Matthews was established in 1984 and was originally known as Butler Animal Hospital. It was in 1992 when the practice changed hands that it became known as Animal Care Hospital of Matthews. Animal Care is currently a two-doctor practice that treats dogs, cats, birds, ferrets, and pocket pets.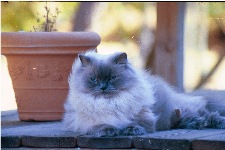 A general office visit at Animal Care Hospital of Matthews consists of a physical exam and consultation with a doctor. After the initial consultation, a summary of suggested vaccinations, treatments, tests and medications along with the cost of each will be given to you before any further steps are taken.
Animal Care Hospital of Matthews wants to make the upkeep of your pet's health an affordable option for you. We also offer a Senior Citizens Discount and a Multi Pet Discount.
Animal Care Hospital of Matthews is glad to offer a complimentary drop-off service when an appointment is not convenient to you. House calls are also available. Please call 704-847-3647 for more details.
Mission Statement
At Animal Care Hospital of Matthews our goal is to:
Provide your pet with quality veterinary care so they may lead healthier longer lives

Educate our clients about their pets' needs

Build long-term relationships with out clients through trust and open communication

Strive to provide staff that is efficient, dedicated, trained and compassionate
Pet Portal
Animal Care Hospital of Matthews uses the service Tempat menarik dating di johor so that you can have access to all of your pets information 24/7. Your pets records are available through this site so that any time you can print out their vaccine history. This service also allows you to be reminded of and confirm your appointments with us. You can also receive email messages from us, use their educational pages and put your pets picture on their account. Please provide us with your email address next time you are in, and we will assist you in signing up for the service.