Becky Richardson
Vet Assistant/ Office Manager - Full Time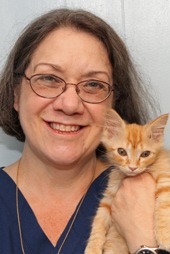 Becky has recently joined our staff as our office manager. She has been working in the veterinary field, mostly emergency, for over 20 years. She is very passoniate about feline medicine and making the vet visit easy for our feline friends. In her spare time she is the mom to the kittens she fosters for the humane society. She is also owned by seven cats of her own.
Jennifer Hanes
Vet Assistant- Full Time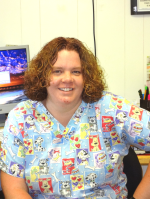 Jennifer came to us in 2005, after being out of the veterinary field for a few years. She has been helping the doctors and our patients ever since. She is married and has four feline fur babies of her own. When she is not at work she enjoys reading and spending time outdoors.

Tara Dube
Vet Assistant/ Kennel- Full Time